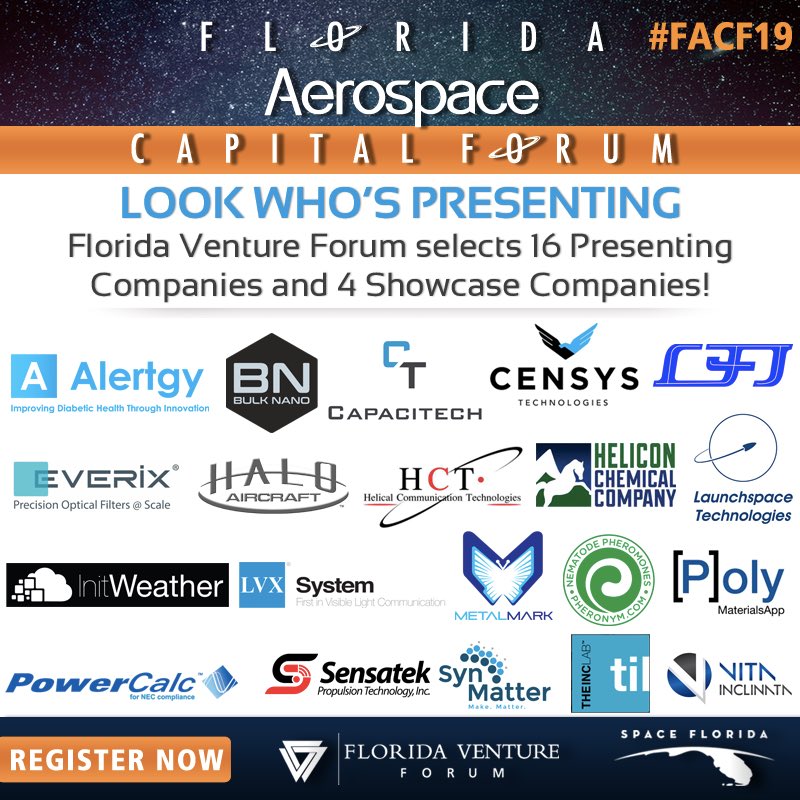 Pheronym is honored to be among the 16 companies selected to present at the Florida Aerospace Capital Forum on November 6, 2019, in Lake Nona, Orlando.
To support long term space exploration, we need to develop agricultural technologies. Pheronym is doing just that and the only Food and Agribusiness company and also among the 4 companies selected from outside Florida to present at the Florida Aerospace Forum.
Karl Cameron Schiller, co-founder of Pheronym, will present our technology using nematode pheromones to control agricultural pests for sustainable eco-friendly solutions in Lake Nona. For space explorations,  non-toxic pest control solutions become even more important due to limited air in space.  Pheronym is sending good nematodes, microscopic roundworms, to International Space Station on December 4, on SpaceX CRS19. This is also the first agriculture biocontrol experiment in Space. To learn more about Pheronym's mission on Earth and beyond, stop by and talk to him.